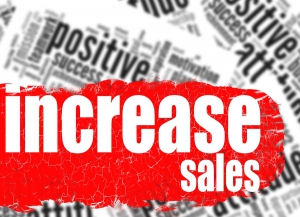 While many shredding companies dismiss the residential market, it is a significant source of growth and profit. In our analysis of the shredding industry in 2015, residential shredding is one of only two market segments that are growing at more than 20 percent. What's even more important is that there is little competition and proven profit-producing strategies.
What's Driving Growth in Residential Shredding?
More than 9,000,000 home-based businesses, about 1/3 of the total number of businesses in the United States drive the growth of the residential shredding market. Other growth factors include:
Technology and the internet can eliminate the need to rent an office. They also leverage what one individual can achieve.
Large companies commonly encourage working from home.
The well-publicized need for confidentiality and protecting identities has made shredding a generally accepted necessity including for home-based businesses.
Often the person requesting a residential shredding service is not spending their own money and hence the price for a shredding service is not the obstacle it once was.
Following a death in the family, out-of-town relatives frequently have only one weekend to move the property of the deceased. Old files and records create needs for a shredding service often during a Saturday or Sunday. This is a recurring circumstance that can produce extra fees.
Creating a Profit Center in Residential Shredding
Residential shredding involves small quantities typically under 10 boxes. As an economic opportunity, this market must be approached carefully because homes are spread over a wide geographic area. The residential opportunity offers both rewards and perils. With adequate planning and control it offers a high payoff.
Minimum Pricing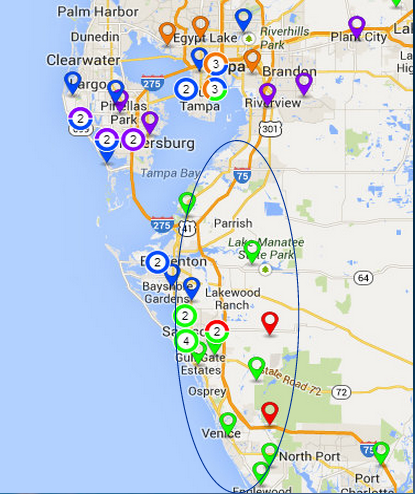 Focus should be fixed on residential markets that tie-in with routing efficiency. Consideration should be given to prime service areas located near the company's facility, along heavily traveled corridors, near existing stops, and where there are clusters of existing customers. Cost leadership in the right geographical areas, can result in competitive pricing, with high profit. Residential customers are price-sensitive, making it important to strike a balance between their need for an affordable price and the business's need for profit.
We recommend "Good neighbor minimum pricing" where your cost of service is lowest and "distance-based pricing" when your customer is outside your lowest cost area. Minimum pricing can be related to concentric circles that radiate out from a center of operations. You should develop differing minimums that reflect distance and drive time.
Surge Pricing
Uber, the world's biggest taxi firm, has made surge pricing a part of their business and so should you. When there's a snowstorm, Uber's taxi fare to the local airport goes up. Uber needs high surge prices to encourage a sufficient number of drivers with SUVs to leave safe and warm places and drive in storm conditions. Some customers complain when taxi fare that is normally $50 becomes $400. Uber explains that in the end it's the consumer's choice between having taxi's available or to go without a ride.
In shredding we regularly encounter surge pricing opportunities when there's a need for emergency service. Often delivering emergency service requires changing trucking schedules and overtime. These costs can be offset with surge pricing.
Saturday and Sunday Pricing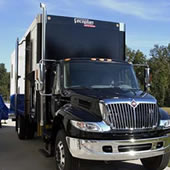 Residential shredders encounter situations that involve shredding on a Saturday or Sunday. One such example involves out-of-town relatives attending a funeral. Often they must move the deceased person's household contents (including old files and records) over a weekend because they must return to a job on Monday. It makes sense to quote high prices to disrupt a standard Monday to Friday work week. A pricing example might be a minimum of four truck hours plus a premium. The customer can always choose not to pay the price.
Overage Pricing
On a daily basis, it's not unusual to encounter customers who undercount the number of boxes for shredding. Preparing customers about the importance of accurate box counts will alert them to the extra charges that can occur when everyone in the office learns "the shredding truck is coming." Extra boxes for shredding can materialize from every office.
Sometimes the overage charge is at the same rate as was quoted for the job. Sometimes it's a higher price to include rerouting of the truck and possibly overtime.
Collect the Money
The transaction is not complete until the money is in the bank. Applications exist to allow phones to accept credit cards. Drivers can "cashier" at the end of each shredding assignment. Riskier alternatives exist in recording credit card numbers and accepting checks, but it's a poor use of time to chase a deadbeat who will never use your service again.
Delighting the Residential Customer
Your role is to help the residential customer write a personal story about the great customer service your company delivered. You'll create the word of mouth that becomes a foundation of success for great companies. It's simple. Just follow a three step process:
Be a good communicator – Adopt the speaking style of a country preacher: Tell them you're going tell them, tell them, and then tell them you told them.

For example, "You've made a great choice, our company will strive to delight you with our people and our shredding service.
Next when your driver pulls up, he provides a friendly greeting and introduces himself with his name and with pride he provides some of his qualifications and a business card.
When your driver is preparing to leave he says, "Thanks. I enjoyed being of service. Please don't forget name of company. If you are satisfied, please tell your friends and neighbors about us."
Finally, a salesperson will call to follow-up. "Were you happy with our service? Can we do anything else for you? Would you mind recommending us (name of company) to your friends and maybe to someone you know in business. Again, thanks for doing business with (the name of the company).

Deliver great service – Great service is setting expectations and then performing up to those expectations. If, for example, you'll miss your appointment, call as far in advance as possible and reset the customer's expectation.
Project that you care – Since your customer can shred up to 9 boxes, if they are short some boxes, encourage them to invite friends and neighbors for coffee and a shredding party.

Assure the customer you'll address any fears about their documents. Show them their shredded paper and tell them it will be reduced to pulp in a recycling process.
Impress the customer that you care about the environment and highlight your company's recycling efforts.
Make Residential Shredding Work for You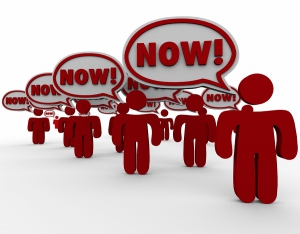 The residential market segment offers high growth, opportunities to delight a large number of customers with relative ease and high profitability based on reasonable pricing strategies based on distance from your center of operations.
To learn more about shredding opportunities or how to get a steady stream of vetted customers, call our Membership Hotline today at (800) 747-3365, or click here to fill out our form.